Shrink Sleeve Labeling Machine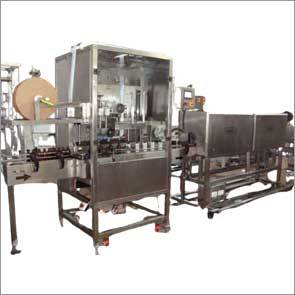 Shrink Sleeve Labeling Machine
Price And Quantity
Number,

1500000 - 3500000 INR
Product Specifications
Product Description
Irregular round bottles, Squarer bottles and flat bottles etc, thenew-style steam shrinking oven is easy to adjust and maintain. The wholemachine is made of stainless steelwith heat presentation, which notonly saves energy ,but also complies with theinternational safety standard ,the stainless steel defrosting tray collectscondensewater,thewholemachineadoptsthewater-proofdesignwiththeconvenienceofoperation.
The machine ismade of stainless steel the reasonable, intact frame.
The feet bolt isnot needed, easy to move suitable for different place.
The shrinkable film rollwith adjustable locking gear, can be adjusted according to different roll
The applicable bottle is the machine squarebottle and roundbottle
Without tools, the drivenmachinery can be adjusted to meet different bottle size
Particular inserting labelways, i.e. inserting label, it is reasonable and convenient.
Full automatic feeder, theflat shrinking and tension are adjustedtogether.
It is assured to low error that there isinspection of rolling labelcut.