10000 LPH FRP Reverse Osmosis Plant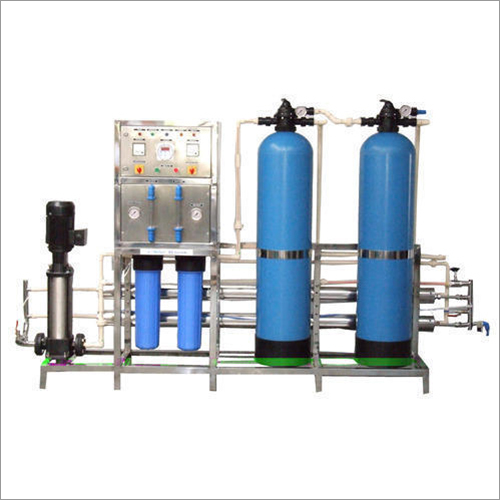 10000 LPH FRP Reverse Osmosis Plant
Product Description
We are actively engrossed in supplying the top-of-the-line 10000 LPH FRP Reverse Osmosis Plant that is popularly known among our customers owing to its superior design and performance. This system is typically used in order to remove impurities and contaminants from raw or untreated water. It is an advanced industry-specific product. Having equipped with high-quality RO membranes, the offered 10000 LPH FRP Reverse Osmosis Plant ensures reliability and optimum performance.
Treatment method:

Chlorination, Pre-treatment, RO System, Flushing & Cleaning, UV System, Micron Filtration, Dosing system, UF System (Optional)
Capacity: 100 LPH to 2,00,000 LPH & more

Waterman Engineers proposing contemporary, competent and cost-effective water purification plant that is designed to filter, destroy and recover all contaminants from water and delivers truly purified version of the water that is ideal for industrial use or releasing into the environment.
Waterman Engineers is renowned manufacturer and supplier of Industrial RO Plant in India. These industrial RO plants are fully automatic. Our industrial RO water purifier system is fully customized and suited to an industrial area.

Specification
| | |
| --- | --- |
| | |
| Installation Services Required | Yes |
| Brand/Make | Waterman |
| Automatic Grade | Semi-Automatic,Automatic |
| Water Source | Borewell Water, River Water |
| Type Of Purification Plants | Reverse Osmosis |
| Material of Construction | FRP |
| RO Capacity (Liter/hour) | 10000 LPH |
| Plant Application | Industrial RO Plant, Institutional RO Plant |
| | |
| Raw Water Feeding Pump | 5 Hp Grundfos ss 304 |
| Sand filter | FRP lined 1050 x 1800 mm with sand media |
| Activated Carbon filter | FRP lined 1050 x 1800 mm with Activated carbon media |
| Antiscalant Dosing Pump | 6 lph |
| Bag filter | 4" X 20"MS FRP lined |
| Micron cartridge filter | MS FRP lined 5 Microne 20"x 3 nos |
| High Pressure Pump | 10 HP grundfoss / CNP/ Shimage/CRI/LUBY/eq |
| R.O. Element | 8"x40"x12 elements GE/ Torray/ Dow |
| Pressure Vessel for Membrane Elements | FRP Paintair make 8"x6 element |
| Instruments | pressure gauge, rotameter, tds meter |
| Electric control panle for RO system | Logic control Auto panel |